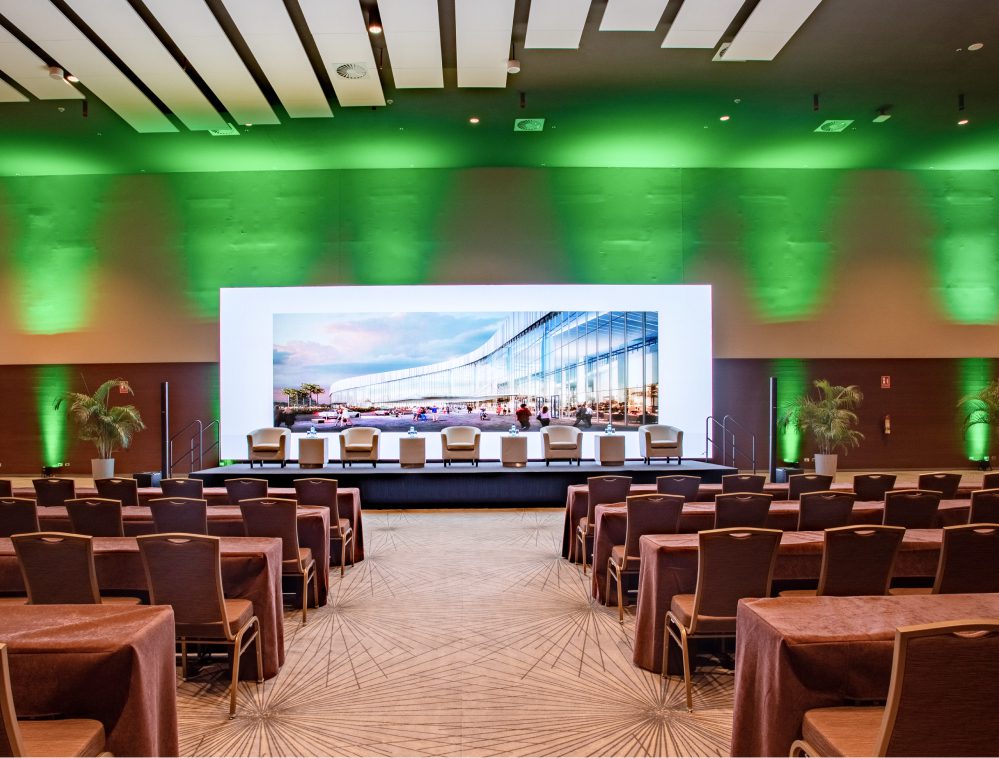 Banquet Hall
The space you need, the view
you want
With enough space for 2,000 guests in banquet setting and 4,000 in theater setting.
Panama Convention Center offers the most elegant, pleasurable and largest ballroom in Panama. It is characterized by having a beautiful view of the Bridge of the Americas, an excellent lighting system and acoustic panels to create an unforgettable experience. In addition, it offers multiple facilities for entry and direct access to indoor parking. Recommended for: Keynote presentations, Product launches, Galas, Congresses, others.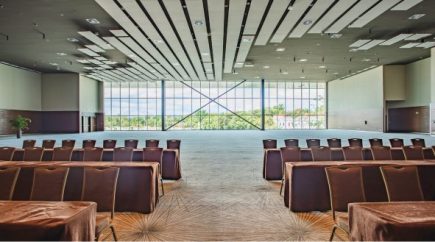 A LOOK AT
PANAMA CONVENTION CENTER
High-end services, and everything you need to make your event an unforgettable experience.