Let us guide you through the main local destinations
Points of Interest
Biomuseum
Learn more about Panama's unique impact on the world's biodiversity. The striking and colorful geometric building was designed by renowned architect Frank Gehry, the mastermind behind iconic buildings around the world, such as the Guggenheim Museum in Bilbao, Spain.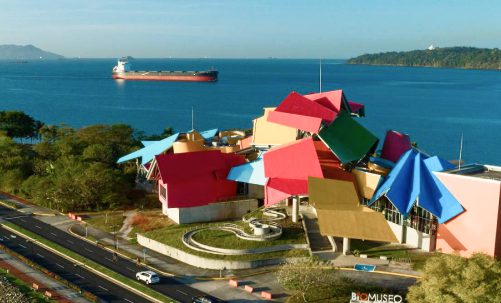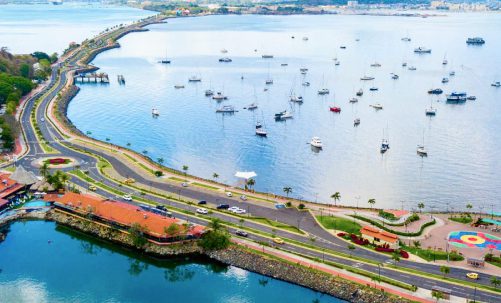 Points of Interest
Amador Causeway
Visit one of Panama's most well-known highways and access some of the city's top attractions while you're there. The Amador Causeway is a 6-kilometer stretch of highway that stretches out into the Pacific Ocean and connects the capital with a handful of islands known as the Causeway Islands.
Points of Interest
Punta Culebra Nature Center
Punta Culebra is a visitor center located at the entrance of the Panama Canal on the Pacific Ocean side and focused on the exploration and discovery of the natural world through science. Punta Culebra, which receives more than 70,000 visits a year, offers a combination of marine exhibitions and amphibian diversity, hands-on and interactive scientific activities and recreational spaces, in a colorful environment just minutes from the city.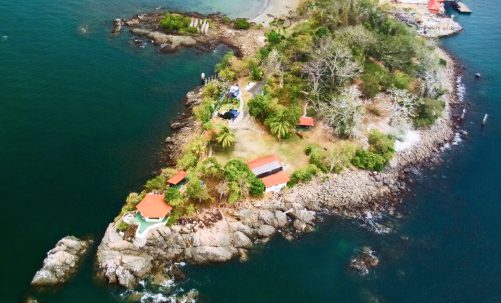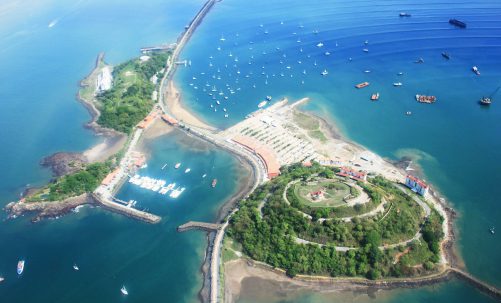 Points of Interest
Flamenco Island and Perico Island
The Amador Causeway, in addition to connecting with the City, Isla Naos, Isla Culebra, Isla Perico and Isla Flamenco, serves as a breakwater for the Panama Canal. In Isla Perico you can enjoy spectacular days and evenings, with stunning views of both the City and the Panama Canal.
Points of Interest
Casco Antiguo (Old Quarter)
Discover the historic, charming and vibrant neighborhood of Casco Antiguo; also known as Casco Viejo, or the "old quarter," is the historic district of Panama City. Listed as a UNESCO World Cultural Heritage Site, the district dates back to 1673 and features busy plazas and quaint brick-paved streets lined with colorful buildings.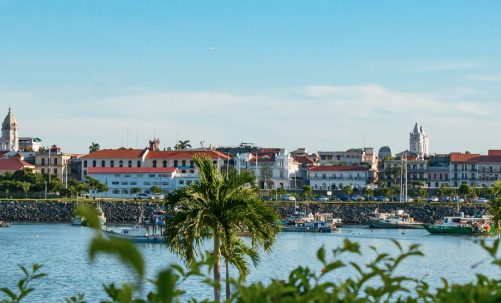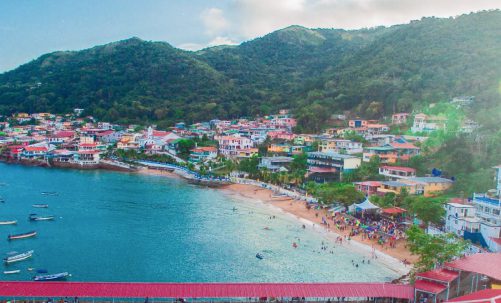 Points of Interest
Taboga island
Isla Taboga, or the Island of Flowers, is a volcanic island characterized by rich tropical plant life, as well as beautiful beaches and soft sand. Located on the Pacific side of the country in the Gulf of Panama, this majestic island is only 20 kilometers from the capital, making it the best day trip from Panama City.
Points of Interest
Amador Cruise Terminal
Aware of the global and regional growth of the cruise market and the new mega ships that are sailing, the geographical location and the high level of connectivity the Panama Canal has, it has been considered as an opportunity to develop tourism in the country.