Panama is among the three countries with the best infrastructure for congresses and conventions in the region, assured Rodolfo Del Valle, general director of the Panama Convention Center (PCC).

He stated that there are very few structures like the PCC in Latin America and that the three most important are: Puerto Rico Convention Center, El Ágora in Bogotá, Colombia, and the PCC in Panama. "With the PCC we have entered the competition of the major leagues, and first of all our target is international, then regional and local," he detailed.
Currently, the PCC is competing to become the venue for some 25 international events, scheduled until 2025. For 2023, it won the World Robotic Olympiad, while for that same year it has applied to host international events, together with entities from government, such as the Tobacco Congress, with the Ministry of Health.
Del Valle, as general director of the PCC, will be participating in April and May as a panelist at the meeting of the International Association of Convention Centers (UFI) in Argentina and at the Intentional Association of Fairs of America (AFIDA), in Bogotá, where the main event organizers in the world will be present and where you will have the opportunity to show all the benefits of the building.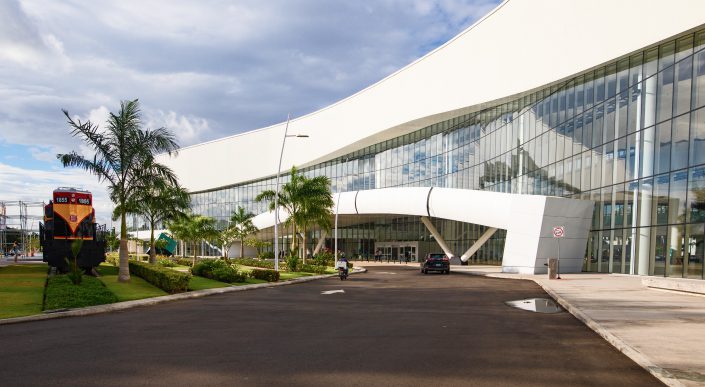 The monumental building is generating much expectation at an international level due to its capacity to
receive a larger volume of people in meetings and exhibitions.
said the senior executive.
During this year, the PCC will also present its attractions at Connect Spring Market Place, in Puerto Rico, which will be attended by the main organizers of congresses and conventions; at Global Events Next &C, in Tampa, Florida and at Imex Americas, in Las Vegas, United States.
"We must take advantage now that we are a trend, that we are fashion. At UFI and AFIDA, Panama is the attraction for being the new largest and most modern convention center," she said. He explained that the country is entering strongly as one of the leading destinations in these meetings where it did not participate before because it did not have a structure of the stature of the PCC and now it is inside with the main event organizers in the world.
This week within the framework of Expocomer, Expologistics and Expotourism will be held simultaneously, in the latter an industry panel will be held, organized by the Association of Congresses and Conventions (ICCA for its acronym in English), in which Andrés will be present as a panelist Escandor, regional director of ICCA Latin America.
While from June 30 to July 3, 2022, the 12th edition of Expo Inmobiliaria Acobir will be held, a fair event that provides an innovative experience and is committed to boosting the country's economy.